The Most Inspiring Sculpture Parks & Museums

Visiting a museum on a gloomy day will have you in the company of countless other people who have chosen to use the opportunity as a way to further their knowledge on given subject matters. However, getting your culture fill does not have to be on those rainy days when other outdoor activities seem too difficult to undertake. You can enjoy a fun day out as you get to explore the beauty that sculptures add to parks and museums. Here are a few places you can visit in this regard:
Laumeier Sculpture Park
With one hundred and five acres of rolling hills to explore, you will have a fantastic experience in this park. It features sculptures from leading artists in the world, all of which you will find to be nothing but electrifying. Each year, hundreds of thousands of visitors visit the park to take in the beauty exuded by the large-scale pieces on display. While you are here, be sure to view 'The Way,' a sculpture by Alexander Liberman. It comprises eighteen steel oil tanks, all of which are as a result of salvage, and it offers you a glimpse into the Old-World temples and cathedrals, where classical and gothic styles were prevalent. At present, the park boasts of sixty pieces, all of which are large, allowing you to have a broader perspective of the sculptures.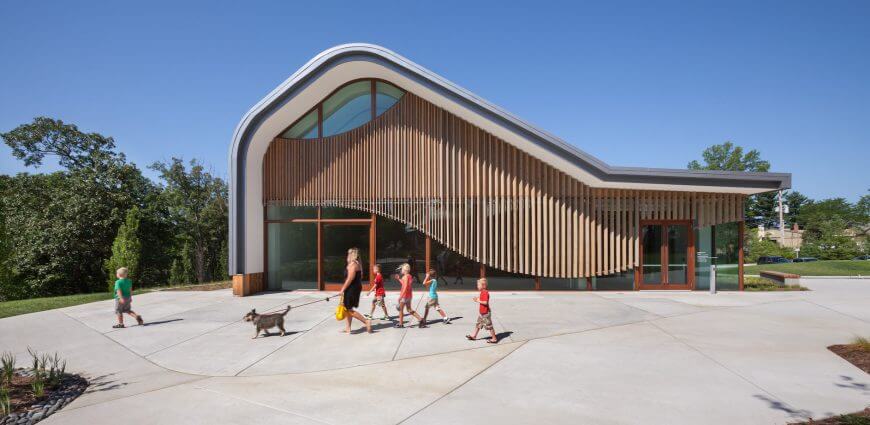 The Storm King Art Center
This beauty lies a mere one and a half hours north of the Hudson River and is a great place to visit for those days when you are in the mood for a road trip. It excels in outdoor art and is thus an excellent option for sunny days when everything seems to be more beautiful and warmer. This property extends on five hundred acres, and you should enjoy a stroll in the grounds where you can view hundreds of works by influential sculptors in the modern world.
One of the pieces you should look at is by Alexander Calder. It features sizeable abstract steel forms set in an open field filled with sprawling meadows. Once you take in the backdrop of the mountains, you cannot help but admit that the view is indeed breathtaking. The 'undulation mounds of earth' by Maya Lin are a work of art, and they add to the beauty brought about by the stacked stone wall winding its way into the dense forest, courtesy of Andy Goldsworthy.
Instituto Inhotim
Bernardo Paz had a vision for this three-thousand-acre property when he began its conversion into a botanical garden. Initially, the land on which this park lies was a ranch. With the help of his friend, Paz was able to build galleries and pavilions to aid him in his collection of contemporary art. He later opened up the park to allow people to see the magnificent pieces that he had amassed, thereby making the park an attraction in South America. One of the sculptures that stand out is the Narcissus Garden Inhotim by Yayoi Kusama. It comprises five hundred stainless steel balls in a series sitting above the water. They reflect not only the sky above but also the water and the surrounding greenery, thus mirroring what the viewer would see.

Gibbs Farm
What would you do if you had access to one thousand two hundred acres of sprawling green dotted with sculptures from some of the best artists in this world? Well, this is no longer a hypothetical, thanks to the existence of this park. It will take you about an hour to get to the farm from Auckland as you head north towards this rare beauty. The pieces here are quite big, and they come from exceptional artists such as Pete Roche, Maya Lin, and Richard Serra. Their works add to the dramatic effects of the beautiful landscape which lies along the Kaipara Harbor, one of the largest estuaries in the Southern Hemisphere. The blending in of the elements is something you would not like to miss and watching the sun rise or set from this point is sure to have you feeling at peace. While you are here, be sure to visit the Dismemberment Site 1 piece by Anish Kapoor. It features a red trumpet set on a hill, whose beauty is undeniable. The effect of the eighty-five-meter musical instrument depiction against the sprawling green is a sight that will have you appreciating sculptures all over again.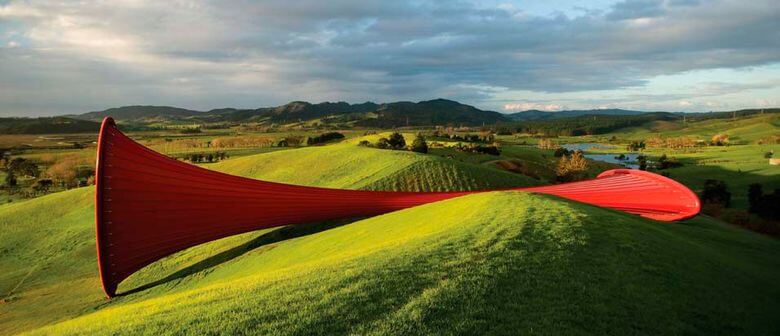 Visiting any of these parks as well as any with the same concept across the globe will give you the chance to see how transformative sculpting can be.